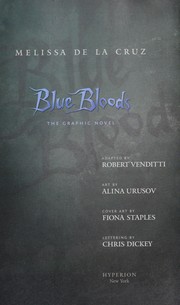 GN COL
The red pyramid : the graphic novel
New York : Disney Hyperion Books, c2012.
1 v. (unpaged) : col. ill. ; 24 cm.
Brilliant Egyptologist Dr. Julius Kane accidentally unleashes the Egyptian god Set, who banishes the doctor to oblivion and forces his two children to embark on a dangerous journey, bringing them closer to the truth about their family and its links to a secret order that has existed since the time of the pharoahs.
Available
Regular
1 copy available at Boynton Middle School
| | |
| --- | --- |
| ISBN: | |
| ISBN: | |
| LC Call No: | PZ7.7.C647 Red 2012 |
| Dewey Class No: | 741.5/973 23 |
| Author: | |
| Title: | The red pyramid : the graphic novel / Rick Riordan ; adapted by Orpheus Collar ; lettered by Jared Fletcher. |
| Edition: | 1st graphic novel edition. |
| Publisher: | New York : Disney Hyperion Books, c2012. |
| Physical: | 1 v. (unpaged) : col. ill. ; 24 cm. |
| Notes: | "Adapted from the novel The Kane Chronicles, Book One: The Red Pyramid.". |
| Summary: | Brilliant Egyptologist Dr. Julius Kane accidentally unleashes the Egyptian god Set, who banishes the doctor to oblivion and forces his two children to embark on a dangerous journey, bringing them closer to the truth about their family and its links to a secret order that has existed since the time of the pharoahs. |
| Subject: | Riordan, Rick. Red pyramid--Adaptations. |
| Subject: | |
| Subject: | |
| Subject: | |
| Subject: | |
| Subject: | |
| Subject: | |
| Subject: | |
| Subject: | Graphic novels. |
| AE:PersName: | |
| Call: | GN COL |
| Link: | |
| Field | Ind | Subfield | Data |
| --- | --- | --- | --- |
| 001 Control No | | | 7815 |
| 005 LastTransaction | | | 20160915083550.0 |
| 008 Data Elements | | | 120328s2012 nyua c 6 000 1 eng |
| 010 LCCN | | $a Record content licensor | 2012007905 |
| 020 ISBN | | $a ISBN | 978-1-42315068-8 (hardcover) |
| 020 ISBN | | $a ISBN | 978-1-42315069-5 (paperback) |
| 035 System Ctrl No | | $a System control number | 17230779 |
| 040 Cataloging Src | | $a Original cataloging agency | DLC |
| | | $c Transcribing agency | DLC |
| | | $d Modifying agency | DLC |
| 042 Authentication | | $a Authentication code | lcac |
| | | $a Authentication code | pcc |
| 050 LC Call No | 00 | $a Classification number | PZ7.7.C647 |
| | | $b Item number | Red 2012 |
| 082 Dewey Class No | 00 | $a Classification number | 741.5/973 |
| | | $2 Edition number | 23 |
| 100 ME:PersonalName | 1 | $a Personal name | Collar, Orpheus. |
| 245 Title | 14 | $a Title | The red pyramid : |
| | | $b Remainder of title | the graphic novel / |
| | | $c Statement of responsibility | Rick Riordan ; adapted by Orpheus Collar ; lettered by Jared Fletcher. |
| 250 Edition | | $a Edition statement | 1st graphic novel edition. |
| 260 PublicationInfo | | $a Place of publication, dist. | New York : |
| | | $b Name of publisher, dist, etc | Disney Hyperion Books, |
| | | $c Date of publication, dist, etc | c2012. |
| 300 Physical Desc | | $a Extent | 1 v. (unpaged) : |
| | | $b Other physical details | col. ill. ; |
| | | $c Dimensions | 24 cm. |
| 500 General Note | | $a General note | "Adapted from the novel The Kane Chronicles, Book One: The Red Pyramid.". |
| 520 Summary | | $a Summary, etc. note | Brilliant Egyptologist Dr. Julius Kane accidentally unleashes the Egyptian god Set, who banishes the doctor to oblivion and forces his two children to embark on a dangerous journey, bringing them closer to the truth about their family and its links to a secret order that has existed since the time of the pharoahs. |
| 600 Subj:Name | 11 | $a Personal name | Riordan, Rick. |
| | | $t Title of a work | Red pyramid |
| | | $v Form subdivision | Adaptations. |
| 650 Subj:Topic | 1 | $a Topical term | Graphic novels. |
| 650 Subj:Topic | 1 | $a Topical term | Adventure and adventurers |
| | | $v Form subdivision | Fiction. |
| 650 Subj:Topic | 1 | $a Topical term | Voyages and travels |
| | | $v Form subdivision | Fiction. |
| 650 Subj:Topic | 1 | $a Topical term | Mythology, Egyptian |
| | | $v Form subdivision | Fiction. |
| 650 Subj:Topic | 1 | $a Topical term | Magic |
| | | $v Form subdivision | Fiction. |
| 650 Subj:Topic | 1 | $a Topical term | Brothers and sisters |
| | | $v Form subdivision | Fiction. |
| 650 Subj:Topic | 1 | $a Topical term | Secrets |
| | | $v Form subdivision | Fiction. |
| 655 IT:Genre | 0 | $a Genre/form data or focus term | Graphic novels. |
| 700 AE:PersName | 1 | $a Personal name | Riordan, Rick. |
| | | $t Title of a work | Red pyramid. |
| 852 Holdings | | $a Location | BMS |
| | | $h Classification part | GN COL |
| | | $p Barcode | 3020705809 |
| | | $9 Cost | $12.99 |
| | | $b Sublocation or collection | Graphic Novels : Copper |
| 856 ElectronicLocat | 4 | $3 Materials specified | Cover image |
| | | $u Uniform Resource Identifier | https://covers.openlibrary.org/b/id/7359954-M.jpg |
Editorial Reviews
Awards & Honors